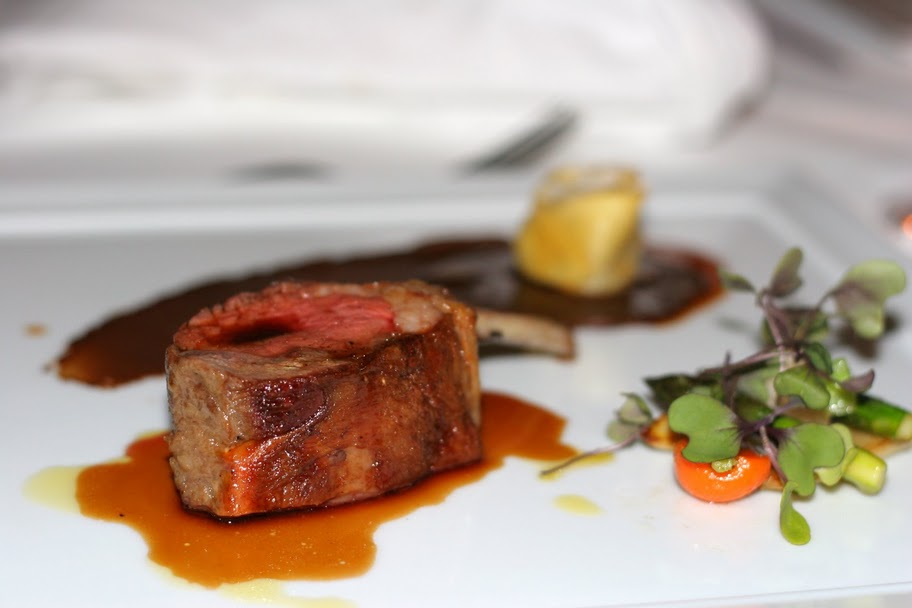 Predictive Sous Vide
Sous vide has almost gone mainstream, delivering reasonably delicious slow cooked meals at restaurants all across the world.
One of its strongest criticisms is its lack of reproducibility, leading to a certain degree of art mixed in with the science. At the Last Parsnip we abhor such limitations. I therefore set out to create a more rigorous implementation, resulting in the landmark predictive sous vide. Combining advanced predictive algorithms, cloud computing resources and precise environmental measurements, this approach has revolutionized the world of sous vide cooking.
Since its introduction it has received numerous awards including a coveted Six Sigma award for its "unnerving reproducibility", and a special commendation from the Isle of Man Cooking Academy.
Sur Vide
While the low and slow cooking of sous vide produces wonderfully textured results it lacks a certain excitement. At the Last Parsnip we prefer to live life on more of a culinary edge, injecting an element of risk wherever possible.
Our sur vide technique does just that. Upgrading the precise controls of the classic sous vide system with a high-temperature, ultra-pressurized water bath, the approach produces dazzling results in only a fraction of the time.
Since its introduction it has been described as "breathtaking", "mind-blowing" and "utterly terrifying".
Due to legal restrictions this technique is not yet available in our North American restaurant.
Flash Smearing
Of all the cutting-edge techniques at the Last Parsnip flash smearing has generated the most intense debate among the cooking cognoscenti. At a minimum it requires both split-second timing and the surgically-precise hands of a culinary genius.
Strips of meat (pork, beef or musk ox) are cut to within 0.5mm variance and set aside to breathe for twelve minutes. They are then ultra-tenderized and thrice-rubbed. Next they are introduced into a pressurized emulsion chamber, where a high-pressure nozzle coats each piece fifteen times with a micro-beaded glaze. Finally they are introduced to the pan, where the master chef pan-fries each side until the meat "develops a warm gloaming".
Note this technique is not appropriate for children under the age of five, or for guests suffering from gastritis.